It's that time of year again, where the question inevitably arises – what were the best albums we heard in 2021? I'm going to try not to mention the pandemic (ah shit, there it goes) nor that 2021 was a pretty tough year for almost everyone… Instead I'll focus on my lovely daughter that joined us in 2021 – truly a silver lining.
The other major change from previous years is that there won't even be the pretence of trying to whittle the list down to ten. In a year with a deficit of joy, the more great new music albums you hear, the better (at least that's my story).
A nice mix of classic, well-known artists and fresh-on-the-scene exciting new talent all delivering great long players this year. Some of the most hyped albums of the year (within certain circles) included the Black Country, New Road debut (wanted to love it, found it a bit try-hard), Floating Points / Pharoah Sanders collab with the London Symphony Orchestra (beautiful if a little samey), Little Simz (just didn't do it for me, at all), JPEGMAFIA (ooh swearing and a bit glitchy – original…), Loraine James (power-yawn), MIKE (yawn plus meh squared), Joy Crookes (sub-par Amy Winehouse) and Dry Cleaning (the ultimate post-punk nostalgia act).
Others that would normally walk into this list, or debuted amazing chops, but narrowly missed out this year (sometimes just because they didn't deliver a whole album) included El Michels Affair, Sons Of Kemet, Califone, Ryley Walker, Damien Jurado, Dinosaur Jr, Cass McCombs, Bonnie Prince Billy, Angel Olsen, Snail Mail, Kevin Morby, Tune-Yards, Kishi Bashi, Jeff Parker, Lou Barlow and The War On Drugs. All did good stuff, but perhaps not their greatest?
But without further ado…
1. Coldcut (& friends) – @0 /Ahead of Our Time
Despite having worked 'in digital' for more years than I'd care to mention, I was pronouncing this as 'Ow' for at least the first month of it coming out. I'm going to claim it's from saying Aotearoa a lot recently, I failed to see that it's actually kind of called 'At Zero'.
Coldcut and Mixmaster Morris assembled an amazing line up for this ambient/classical compilation album, which I should also mention is expertly mixed by me here! Some of the big names include, Ryuichi Sakamoto, Kaitlyn Aurelia Smith, Julianna Barwick, The Egg, The Future Sound of London, Sigur Ros, A Winged Victory for the Sullen and Laraaji. All pretty amazing in their own right, utterly spellbinding collated here.
Last year I chose a jazz album for the nominal top slot, and this year it's a classical / ambient album. I mean god only knows what's going on, but this is absolutely brilliant, so best to start there!
2. Cedric Noel – Hang Time /Joyful Noise Recordings
Who the hell's this?! That was my basic reaction on hearing Cedric Noel's Hang Time. It's so self-assured yet listenable yet spikey yet totally accessible. There's something of the slacker rock about this album, but he's equally clearly understood what made The Beatles and Beach Boys so brilliant.
Melodies abound, but not at the expense of the emotional impact, nor the originality of it. It's just a great album, and happily also from a great record label who've been faves of mine for a while – Joyful Noise Recordings. In fact the closest parallels to other artists I can think of come from the same stable, such as Mike Adams At His Honest Weight, etc.
This isn't the album that revolutionises music for the next decade, it's the album that you could put on with friends over and everyone will take something from it they enjoy.
3. Arooj Aftab – Vulture Prince /Verve
Okay, so this was one of the albums of the year, in that it probably appeared on more 'best of' lists than most on here. That said it is really quite beautiful, so I can see why!
I don't know much about Brooklyn-based Arooj Aftab, but that she's of Pakistani heritage, and that comes through strongly in the music. From the little sub-continent classical music, and Hindustani cultural classics I've been lucky enough to hear (a couple of friends have given me recommendations / ripped CDs) that seems to be a primary influence, but there's also heartfelt jazzy and ambient things going on here.
This is late night music that stays with you and haunts your dreams.
4. Low – HEY WHAT /Sub Pop
They've done it again! Almost.
Certainly ticking the box of confounding expectations of what they might do next, Low have once again released a startlingly different album. 2018's frankly stunning Double Negative produced in such a completely radical new way that the mastering engineers refused to work on it, Bj Burton was at the producer's desk again for this album and it shows. The work he's done with Justin Vernon on electrifying Bon Iver records feels like a close touch point for this, again.
Low have long since been experimenting with electronics and production techniques, 2007's Drums & Guns being an earlier example, but HEY WHAT is pretty out there. Distortion, clipping and the rules of how compressors should be used have been widely disregarded to create something that could have sounded like a laptop rock band breaking Garage Band, but instead is groundbreaking. Again.
HEY WHAT struggles for the melodic instant classics that Double Negative had, but is still an extraordinary album. Think Amnesiac compared to Kid A.
5. Hailu Mergia – Tezeta /Awesome Tapes From Africa
Ah, Hailu! The Ethio-jazz scene is pretty safe territory for the World Music enthusiast, and with the explosion of Mulatu Astatke off the back of Jim Jarmusch's films, the tezeta styles are spreading.
This is an archive recording from 1975 so whether it deserves a spot in an album of the year list is debatable, but by someone else. It's a great recording of seemingly light and breezy jazz, but with many layers to explore with multiple listens. This probably falls into a similar camp to the Cedric Noel in that it's hard to imagine anyone not liking this as it's just so summery and beautiful.
This is put out by the Awesome Tapes From Africa folks who do have a good line in lesser heard classics.
6. Current Joys – Voyager + The Phantom of the Highland Park Ebell /Secretly Canadian
Current Joys (aka Nick Rattigan) is now on Secretly Canadian after a string of excellent EPs and self-released albums.
2021 saw the release of his debut proper-label-album, Voyager, but also The Phantom of the Highland Park Ebell – a film release of the band making the album, while being haunted by a disturbed spirit…! Which was also released as an album, with mostly live versions of the Voyager album tracks. Confused yet?
There's a rich back catalogue to this man, so dig into that "This is Current Joys" playlist, and particularly check out the Young Love EP from 2013. To describe it, I guess this is bedroom pop / laptop rock, meets traditional indie stylings, but he has a unique voice that could almost be at home fronting The Cure or a similar 80s powerhouse. Nonchalance but updated and more knowing for Gen whatever we're up to now…
Track American Honey from Voyager is as strong as anything on the previous EPs however, and takes on a Gram Parsons / Kurt Vile languidity, and the album as a whole is an excellent addition to this back catalogue.
7. Adrian Younge – The American Negro /Jazz is Dead
Ask me on another day, and I could easily have said this was my favourite album of 2021. Part Gil Scott-Heron, part Saul Williams, and channelling the passion of The Roots, but also uniquely Adrian Younge, this is a brilliant and searing album.
It is exciting that an album like this can be released in 2021 and be as popular as (I hope) this is. The lead single, Light On The Horizon, is also a beautiful modern soul classic, regardless of the politics that stand at the front throughout the album.
Adrian Younge's story of reaching the heady heights of music that he currently resides in is equally fascinating, straddling hip hop production and classic soul and jazz. A multi-instrumentalist, talented writer, and prodigious creator I suspect this former entertainment professor will be cropping up in more and more hip hop and modern soul spaces…
8. Lost Girls (Jenny Hval & Håvard Volden) – Menneskekollektivet /Smalltown Supersound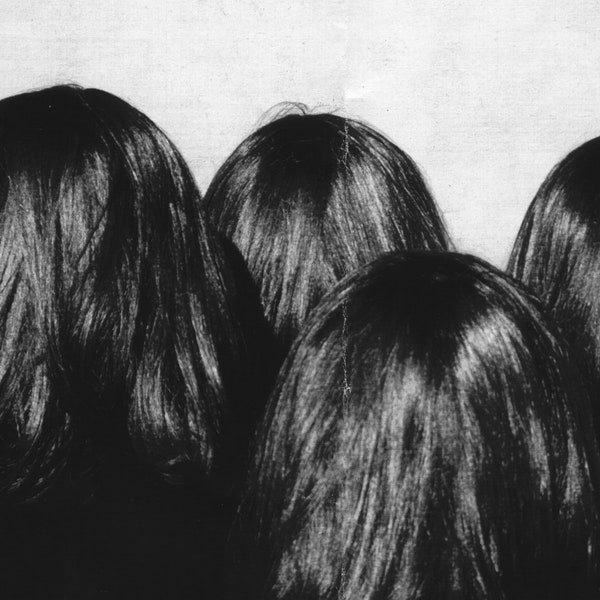 "Singing could / should be about compassion. In the beginning there is darkness. Sound travels across it. Invisible bodies carry it."
Nice to see Jenny Hval back in this list with another genre and mind bending album. Probably not to everyone's tastes, but the 5 tracks on Menneskekollektivet are indisputably interesting, but then she's never been one to bob down the old mainstream.
On this outing she collaborates with Håvard Volden. Which seems to work out well for everyone!
9. Hiss Golden Messenger – Quietly Blowing It /Merge Records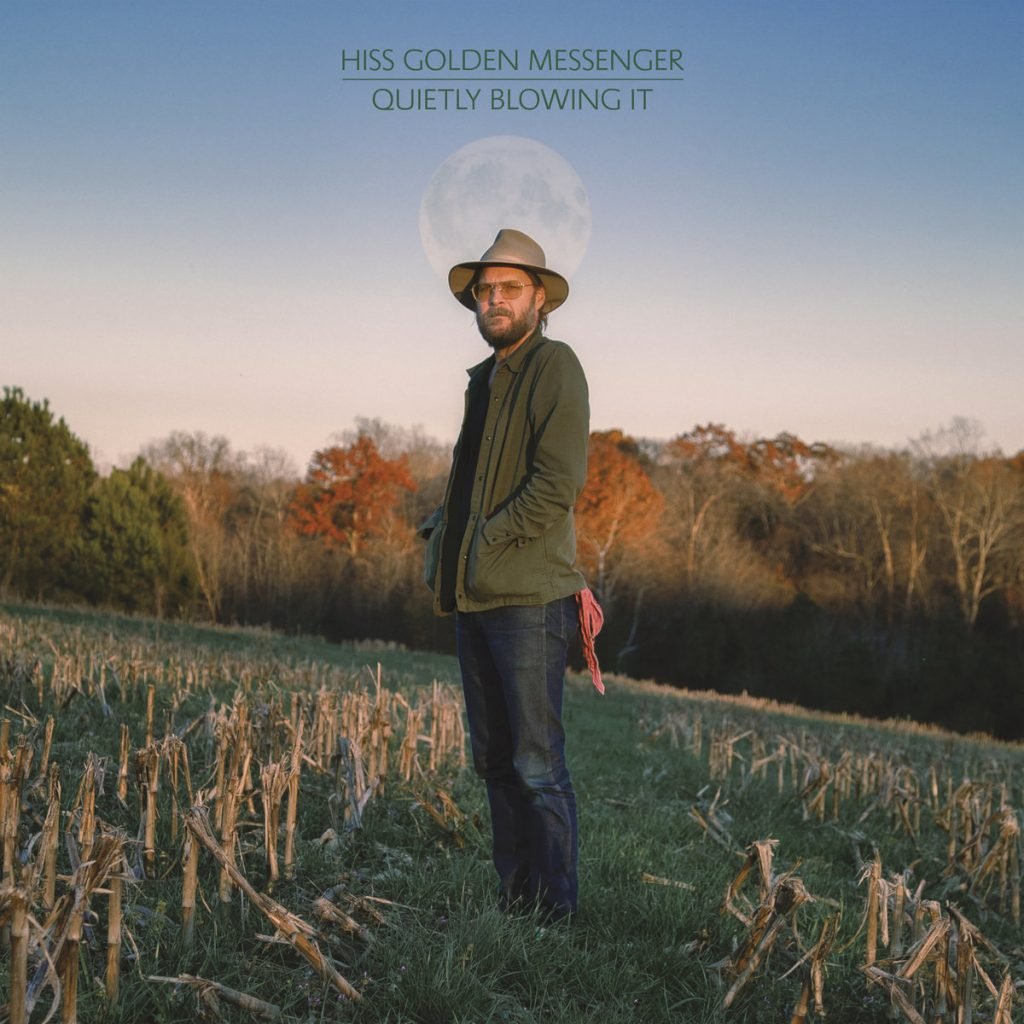 It may be fair to say that Hiss Golden Messenger is becoming a cliched purveyor of standard-issue-white-boy-indie, but people wrote off Wilco with that epithet, and I personally think they've made some pretty amazing records, so someone's got it wrong!
Quietly Blowing It isn't revolutionary, but it is very listenable. There are brilliant melodies and turns of phrase here, well worth repeat listens.
Where he goes from here will determine whether he'll have a memorable career or if he's just a gentle short-term distraction.
At it's weaker moments, it doesn't feel as strong as some of his(s) recent albums, but tracks like Sanctuary and Hardlytown are impressive contributions to his rapidly expanding canon.
10. Tangents – Timeslips & Chimeras /Temporary Residence
Mia Doi Todd is another new entry to the list, and has a fascinating background, with noticeable classical vocal training.
I saw Tangents supporting Tortoise in Sydney with very low expectations. Their show was incredibly tight though, and the jazzy post-rock creativity shone through, almost to the point of eclipsing Tortoise (I know that sounds ridiculous, how could anything eclipse Tortoise, amirite?!)
They'd just released Stateless at that point, and I standby that record as being a brilliant piece of art. Timeslips & Chimeras feels like they're moving slightly more towards the post-rock than jazz, and actually reminds me a bit of the cinematic openness and general brilliance of Flies Are Spies From Hell.
This package is really two albums in one as Timeslips (the first 6 tracks) was released digitally last year, but Covid prevented a suitable physical release for the album, so the release is now joined with more recent improvisational pieces called Chimeras. Fortunately they work together really well, and it's some of their best work to date.
11. Mia Doi Todd – Music Life /City Zen Records
Mia Doi Todd is another new entry to the list, and has a fascinating background, with noticeable classical vocal training.
This album more than any other (except potentially the Coldcut in number 1) brings together a tremendous amount of talent from different music scenes for collaboration. My favourite track and indeed the title track, Music Life, features Jeff Parker (Tortoise guitarist) and Money Mark (Beastie Boys keyboardist), and is superb.
But the whole album is quite an amazing diversity of achievement, also featuring Laraaji who does a turn on the Coldcut album too. In terms of genre it happily splashes through several without really settling into anything specific, but is all generally easy on the ear.
She has an amazing voice, and is undoubtedly creative. Is she convenes a similar line up for her next album it could be the stone cold classic that this one nearly is.
12. Six Organs of Admittance – The Veiled Sea /Ben Chasny
I suspect for most people Ben Chasny's primary band has long since faded into memory, while this personal side-project is the one you'll know.
Since The School of the Flower Six Organs of Admittance has been exploring. With a guitar. It's hard to go beyond that in terms of explanations as Chasny's schtick is essentially experimenting with the guitar solo.
No review of his work is complete without reference to Sir Richard Bishop or Bola Sete or Jack Rose (more appropriately), with an ultimate tie back to John Fahey's American Primitivist guitar (Appalachian music), but I'm not going to do that.
This is a very talented individual exploring what their instrument can do in exciting and often surprisingly gentle ways. These are all electric guitar pieces with the associated washes of feedback and distortion, no longer the acoustic guitar of School of the Flower. But he still manages to create a staggering level of beauty with the instrument, which should make you stop and listen.
It did for me!
13. Makaya McCraven – Deciphering The Message /Blue Note Recordings
Wait, is this the second record on this list that Jeff Parker plays on? Eesh, stalker much? Well, kind of yeah – guy's a legend!
AS IS Makaya McCraven – it's such an amazing time for jazz at the moment, with incredibly talented artists (and I haven't even touched on the legendary Shabaka Hutchings and Kamasi Washington, etc). There was even a new posthumous Alice Coltrane release this year that is totally beautiful (should really be on the list, but hey, tough decisions were made.
Makaya's output is prodigious and of pretty consistently excellent quality. The Universal Beings album is epic, and the revisit of Gil Scott-Heron's I'm New Here is a phenomenal piece of work.
Deciphering The Message is achingly modern, but also channels a 1970s aesthetic, and in places a late 1950s be bop thing too – even namechecking Birdland in the opening track.
If you're not already into Makaya McCraven, this is a great album to cut your teeth on…
14. Jeff Parker – Forfolks /International Anthem
A third record with Jeff Parker on, etc?!
It took me a little while to warm to this record actually. Despite a quite folks looking cover, and the title even including the work 'folk', this felt a bit less melodic than some of his recent recordings. Gone the catchy bass groove, this is quite stripped back guitar work.
The further you venture into the album however, the warmer the loops and licks become, and soon it creates a soporific beauty that embraces your ears. The improvisations and loops sit really well together and there's definitely never a dull moment.
About halfway through the second track it starts to feel like some of the electronic experimentation done with Tortoise flows directly into the record and it becomes an enchanting and highly listenable record.
If you're not already into Jeff Parker, then I despair. But a good starting point is this amazing playlist 'someone' pulled together called, This is Jeff Parker.
The notable and narrow misses
I think I mentioned most in the opening, but I'll update this when I discover more gold that passed me by during the year. In hindsight it does seem a bit daft not to have included Alice Coltrane's stunning Kirtan: Turiya Sings which I've listened to on loop a lot and have the record for lazy Sundays…