Let's be honest. In 2016 when Bowie died, Trump was elected and the Brexit debacle began, it seemed like a low. Then 2020 said, hold my beer…
But even in a dumpster fire of a year such as 2020, there have been some banging tunes, and specifically, some awesome albums. If you want to hear the full long list of 2020 (as mentioned in this previous blog) here's the Spotify playlist for that.
This is the playlist of the top ten tracks from 2020's top ten albums, plus a few of the honourable mentions as it just got too difficult to narrow down.
Has it been an exceptionally good year for music, or have we just needed music more than ever?
Either way, here's the best albums of 2020 not in any particular order, but also not not in any particular order:
1. Matthew Halsall – Salute to the Sun (Gondwana Records)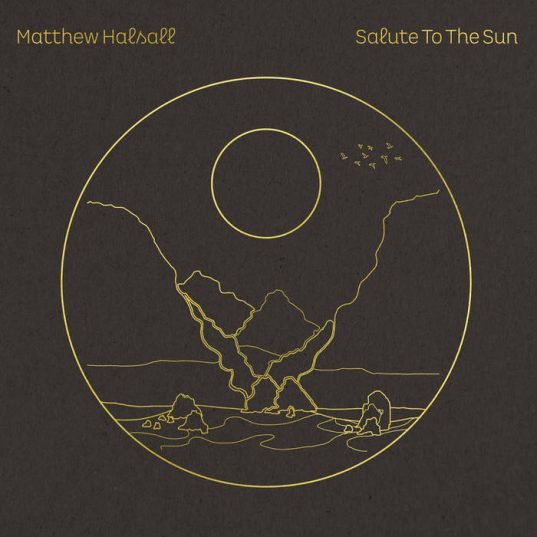 It's a good job that Johnny is no longer around with his Spandau Ballet wannabe band, as Johnny Hates Jazz would not like no. 1.
Fortunately most people with ears and something that would pass for a soul will probably like it. This is one of the best albums I've heard for a long time, and as I've previously mentioned, the London jazz scene is amazing at the moment!
Bizarrely as it turns out Matthew Halsall is actually a friend of a friend, not that that coloured my view of the album at all, but I also know a few of the artists on what is my second favourite album of the year. On that note, the lovely Flies are Spies from Hell also had a brilliant album out this year, well worth checking out even though it didn't make my top ten.
But back to Salute to the Sun… I don't claim to be a jazz expert, so I'm simply rating it as incredibly listenable!
2. Keleketla! – Keleketla! (Ahead of Our Time/Ninja Tune)
If music were like fantasy football, putting Coldcut with Shabaka Hutchings, and Maria & Benny Wenda would probably be my go-to team. Throw in (the late, great) Tony Allen, Tenderlonious, Joe Armon-Jones, Soundz of the South Collective and Antibalas (who also put out the brilliant album, Fu Chronicles, by themselves this year) and you're picking the entire Premiereship of fantasy music, not just a band.
Keleketla was almost mysteriously low key on release. It's almost unimaginable that some of the tracks haven't become regular players on good radio stations (I'm looking at you BBC Radio 6), particularly International Love Affair, Future Toyi Toyi and Papua Merdeka.
Keleketla itself means response, as in 'call and response', and the original sessions that the album is based on were held in a recording studio in Soweto, South Africa. The albums includes a lot of soul, both musically with some modern great jazz players from the London scene live on tracks, and the likes of Tony Allen and Thabang Tabane bringing some Afro-know-how to tracks. But there's also a deep soul to the music with some tracks including protest chants, and of course, the track Papua Merdeka featuring a voiceover from Benny Wenda explaining the decades long struggle for independence of West Papua, from the ongoing colonisation and genocide being perpetrated by Indonesia.
This is a warm and brilliant album that sounds great, regardless of how much you know about it – much like Maria Wenda & Coldcut's last collab on legendary track Timber. Oh, and just to put a cherry on the top of it, they released it on my birthday this year!
3. Yorkston / Thorn / Khan – Navarasa: Nine Emotions (Domino)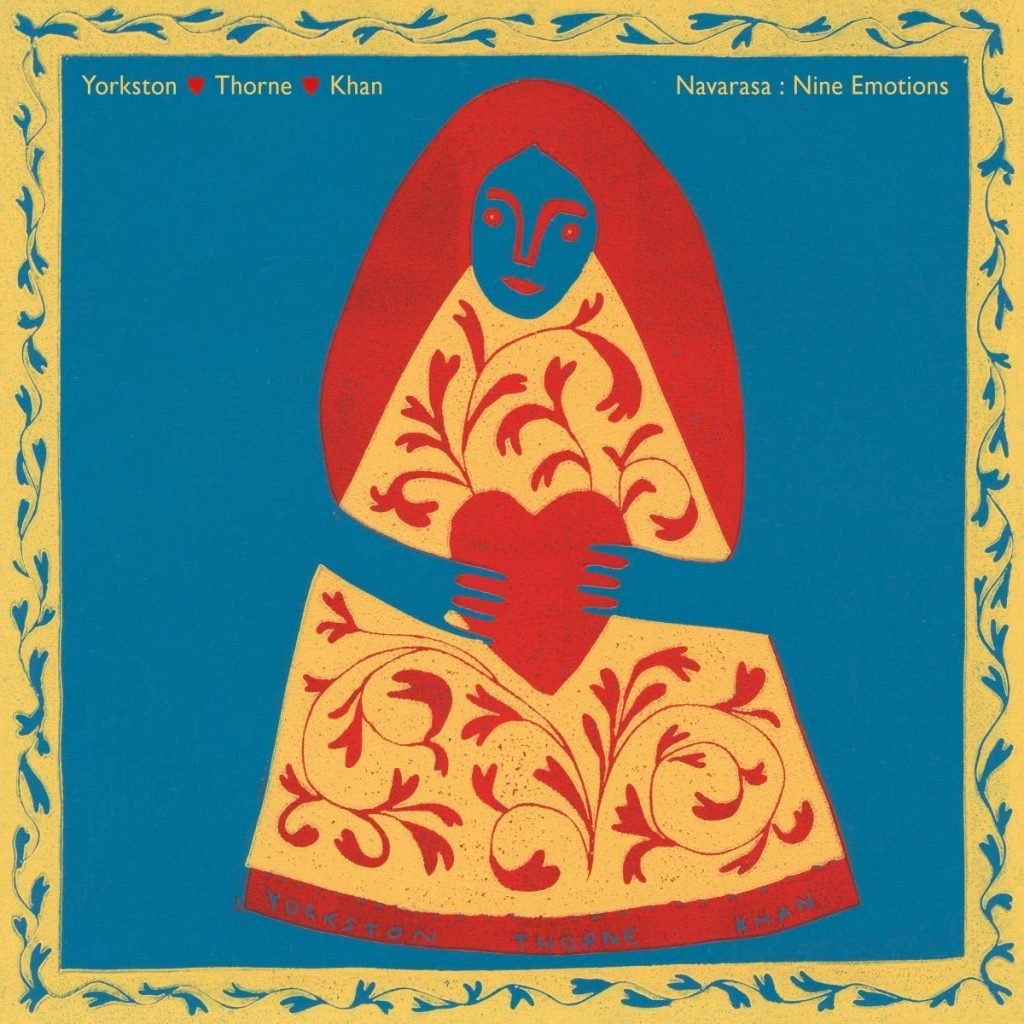 When this album came out, it was immediately obvious it'd be in my top ten (as they were last year), as with the two above. I was no particular fan of The Athletes, James Yorkston's old band, but now teamed up with Jon Thorne and Suhail Yusuf Khan the trio make stunning music.
It would be hard to put your finger on their sound, but at it's core it's 'global folk'. It feels like it draws on the folk music of multiple national origins, and clearly has an especially close relationship to the South East Asian sub-continent. Even the title derives from the sanskrit, nava meaning nine, and rasa meaning emotions.
This is an album to lose yourself in, the stunning Westlin Winds and earthy The Shearing's Not For You are particularly worth attention.
4. Oneohtrix Point Never – Magic OPN (Warp)
Daniel Lopatin's Oneohtrix Point Never project probably brought him less recognition, than his soundtrack for last year's Uncut Gems, but Magic Oneohtrix Point Never is a brilliant achievement.
Swirling into the malestrom of sound go excerpts and samples of AM radio stations from the 80s, and songs of the time. And the music reflects an attempt to pay homage to that era, but twisted into a uniquely OPN sound.
It's being described as a maximalist album, and that makes sense as in parts it is lush, and certainly reflects the electro-obsessed 80s, but some of the more stripped back tracks actually work the best.
5. This Is The Kit – Off Off On (Rough Trade)
Bristol's finest, Kate Stables and co, released another piece of surreptitious genius in 2020 with Off Off On.
It would be easy to underestimate the craft that's gone into this album. For instance, there were a lot of other good 'indie folk' -ish releases this year, from much bigger names, including Bill Callahan, Bonnie 'Prince' Billy, Destroyer, and a fantastic album by Sam Amidon that is unofficially number 11 on this list.
Somehow Off Off On just outshone the others and had the longevity to continue sounding interesting after the sheen wore off the others.
There's a lot to love on this album, but This Is What You Did is particularly good…
6. Joan of Arc – Tim Melina Theo Bobby (Joyful Noise Recordings)
The last ever Joan of Arc album. Oof, gutted. I could (and have!) written extensively on my love for the Joan of Arc folk and their various side projects, so I'll keep this focused on this album.
As with many JoA fans, I got into them as their star rose with albums like The Gap and Joan of Arc, Dick Cheney, Mark Twain (my personal favourite). This new album feels faithful to that original spirit of exploration and experimentation, but also builds on the more conceptual albums like Oh Brother and Lightbox.
The genre-bending aesthetic that's always been central to Joan of Arc albums is definitely here, some tracks come off like a kind of electro-math pop, and others fitting more closely with the emo-inspired guitar noodling and abstract lyricism of previous albums. It's taken a few listens to bed in, but this is a solid JoA album to go out on, although I really hope it's not really their last…
7. Ian William Craig – Red Sun Through Smoke (FatCat)
Another artist who's very familiar with loops, Ian William Craig's 2020 offering is beautiful. Red Sun Through Smoke has just the right balance of the ethereal and the craft.
Working with broken reel to reels to create unpredictable and interestingly organic results, as with much of this ambient work, the layering is the key to the success.
The vocals also create a unique atmosphere that makes this album stand out in an exciting field of ambient artists. For instance, also out this year was Julianna Barwick's beautiful Healing Is A Miracle, Sigur Ros' classically influenced Odin's Raven Magic, Nick Murphy's Music for Silence, and several archive recordings from His Name Is Alive who is always worth listening for.
In a crowded year for releases, especially in the laptop or home studio based ambient / electro / abstract whatever genre you want to call it… this is a good album.
8. M. Ward – Migration Stories (Anti)
Also emerging slightly above the competition in a crowded genre of indie singer/songwriters, M. Ward's Migration Stories also carries the weight of talking about migration under the extreme conservatism of Donald Trump in the United States.
What's both brilliant and haunting about the album is the stories of migration hinted aren't immediately categorisable as modern migrations, such as current refugee and asylum seeker movements of people, but looks at it more generally. This could feel like sidestepping the issue, or even cowardice, but it means this could equally be the soundtrack to Steinbeck's Grapes of Wrath as much as for those crossing the Mexican / US border.
As the above subtlety suggests, this is a highly textured album with M. Ward's characteristic floating rootsy rock elevating the whole piece. It's not as diverse as the perennially impossible to pin down, The Men on their superb Mercy from this year, nor as catchy and hook-laden as Destroyer's Have We Met, nor as confident as Kevin Morby's Sundowner.
9. Figueroa / Amon Tobin – The World As We Know It (Nomark)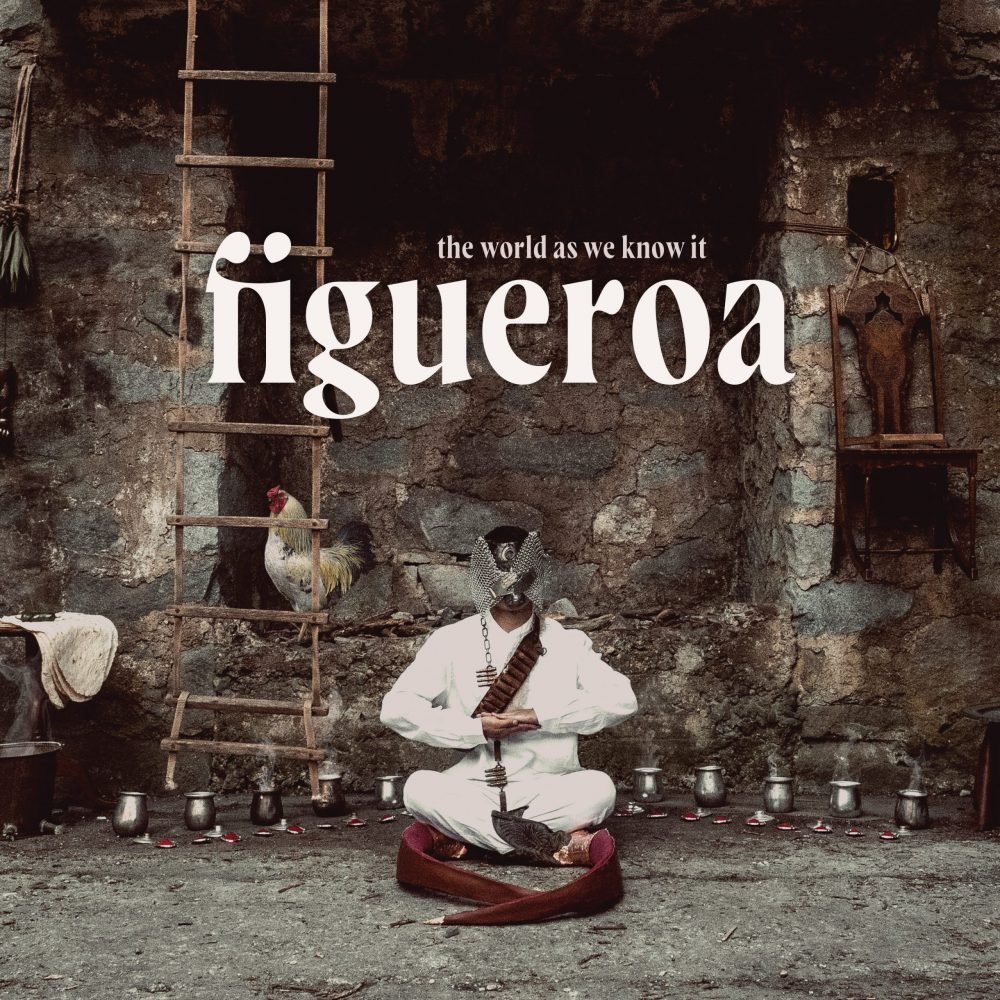 I was lucky enough to completely randomly buy a copy of Cujo's Adventures In Foam on vinyl back in 1996. It blew my mind at the time, and even though I didn't have particularly broad tastes in music at the time (as that was unaffordable back then!) it still stands out as an incredibly forward thinking bit of shifty, jazzy IDM.
Well, it turned out Cujo was a pseudonym for Amon Tobin, the extraordinary Brazilian electronic music guru who went on to produce a dozen great albums, with the first 4 being among my favourite Ninja Tunes releases (you have to give Bricolage and Supermodified a listen if you don't already know them).
24 years on and he's assumed a new name, Figueroa. The new name also signals a dramatic shift in style – more natural-sounding instrumentation, vocals, and the style's being described as electronic psych-folk. If there's a similarity between this and his previous projects, for me it'd be that he knows his way around a bassline like a spoilt giant orange baby knows how to whine about losing.
He's created a unique sound here, and it's well worth checking out.
10. Ben Lukas Boysen – Mirage (Erased Tapes)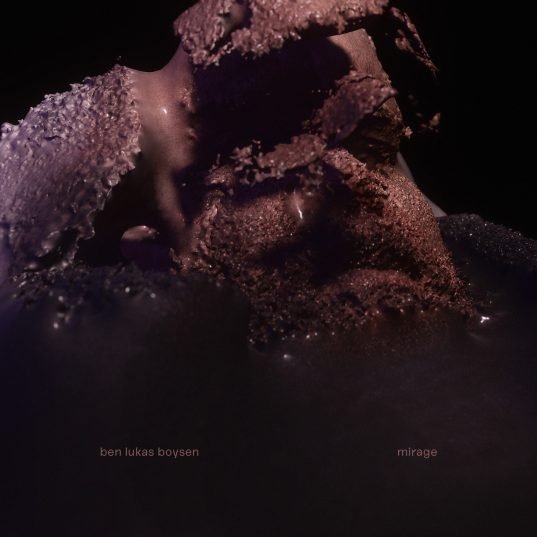 I really like Ben Lukas Boysen's album Mirage, I haven't heard anything else by him, but this is innovative, brings a depth of sound and cinematic swirl that's ultimately very impressive. I don't know much else about the Berlin-based Boysen, but look forward to exploring more of his catalogue.
This final spot on the list was probably the most hotly contested, as Sam Amidon's self-titled album, The Men's Mercy, Jeff Parker's Suite For Max Brown, Sir Richard Bishop's Oneiric Formulary, Julianna Barwick's Healing Is A Miracle, Alabaster DePlume's To Cy & Lee, Deerhoof's Love-Lore, Sufjan Stevens' The Ascension, Nubiyan Twist's Tittle Tattle, Nate Mercereau's Joy Techniques, Funki Porcini's Boredom Never Looked So Good, both Sault's albums, and Melt Yourself Down's 100% Yes, all held the number 10 spot or higher in the various deliberations that made this list.