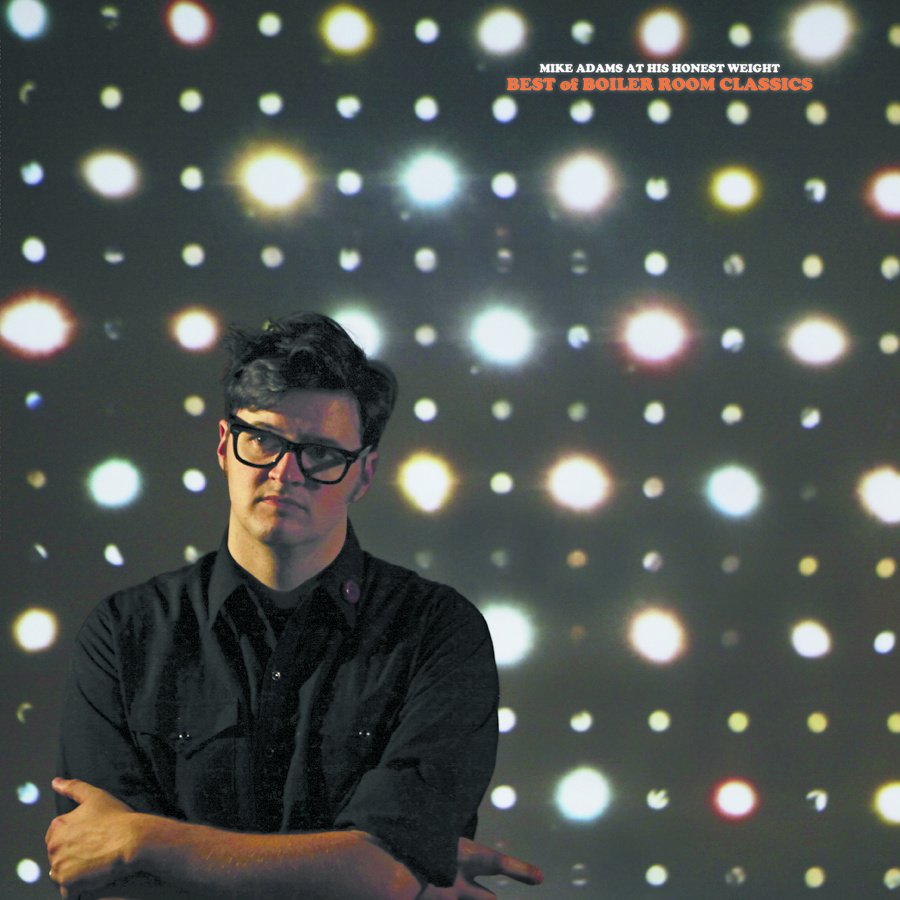 Just had this review posted on BlogCritics…
Best Of Boiler Room Classics is actually only the second full length release from Mike Adams At His Honest Weight. Don't be fooled by the 'Best of' prefix, this is a relatively new project following on from Mike's other bands husband&wife and Prayer Breakfast.
Mike on the other hand appears to have been built many moons ago by robots borrowed from a Roy Orbison / Brian Wilson cloning factory. And that's by no means just a personal comment about his appearance, his mind and voice have the sublime pop sensibilities of them all, with a rhinestone dusting of Neil Diamond. But that's only half the beauty of this album.
From the first track "If", there's something deeply immersive about the production. If the bands of college rock, grunge and post-punk found a warp in the space-time continuum and hazily transported those bands wholesale back to the early 60s, "If" is how that journey would sound.
The innocuous guitar stabs that herald "Be Free, Live Well" are the first chords of the Yo La Tengo-esque hybrid of 60s pop with 80s noise. The end result bears a passing resemblance to the finest of early Weezer in its pop sensibility. It's Dinosaur Jr sneaking on stage to play as The Byrds (a bit like this actually) or Sonic Youth raucously covering The Carpenters (oh wait, that already happened)
And there's more to Mike than music. He also hosts his own talk show in Bloomington, Indiana, suitably named The Mike Adams Show, which similar to this album combines his personality as the sincere yet ironic goofball. For someone with so much 'persona' his records and show stand out because of his relaxed, amiable and affable manner, that never sacrifice the heart for the laughter. This is strangely blended together even in the video he created to advertise Best of Boiler Room Classics.
First single "I'm Worried" balances heavy content, it's about his concerns while his newborn son underwent multiple open-heart surgeries, with elements of slacker rock wrapping itself around minor keys and an extraordinarily melodic vocal line. There's a nod to the Cure's "Just Like Heaven" possibly something he was listening to while waiting at the hospital, "Show me show me show me how you do that trick, that keeps you calm." There's also an instrumental section that captures the sense of waiting in a hospital and fades into a sleepy, echoey moment before someone calls Mike's name and it resumes.
"Don't Want It, Don't Get It" echoes the dreamy song writing of Surf's Up era Beach Boys, while "The Bright Line" straddles the decades leaning more towards the quieter moments of Sebadoh.
What Mike Adams (at whatever his current weight is) has achieved with this album actually could be described as a best of. It draws on all the above influences, but shines with it's own peculiarly individual effervescence. The album is heavily melancholic yet screams carpe diem with all it's crooning might thus escaping the potential moribundity of subject matter. This is demonstrated well on album closer "Good Thing Going":
We've got a good thing going, So we better get going, before the good thing goes.
Best of Boiler Room Classics is available on vinyl and other formats from Flannelgraph Records.